As we prepare for NYE 2014, we take a moment to reflect on the Best of 2013.
Biggest Kiss Cam Fail of 2013
He's out!
Breakout Artist of 2013
Lorde
Although Lorde is only 17 years old, she is already topping the charts and setting herself aside as the exception in pop music culture.
Most Perfectly Executed Photobomb of 2013
Oh haaaayy
Meanest Tweets of 2013
Celebrities reading mean Tweets about themselves is never not funny
Cutest Dog Gif of 2013
You can't get much cuter than dogs and a baby crawling in unison
Most Innovative Invention of 2013
3D Printing may not have been invented in 2013, but it sure has expanded. Up until now, 3D printing has been creating prototypes. But in 2013, 3D printing has taken huge strides forward. 3D printing products range anywhere from women's panties to guitars to a bionic ear.
Best Pun of 2013
When Thor: The Dark World came out in theatres, Charmin released this clever piece of potty humor to Twitter. Although the Tweet was taken down, this image will not be flushed from our Best of 2013 list!
Most Epic Munchy of 2013
The Cronut
The flakiness of a croissent with the fried sugary goodness of a donut. 2013, we thank you for the cronut.
Most Embarassing Performance of 2013
When Miley emerged out of an enormous bear in the skimpiest bear costume surrounded by bear dancers, you knew this was going to be a game changer. The performance featured Miley sticking her tongue out, twerking all over Robin Thicke, and dry humping a foam finger. The performance inspired this quote from Cher, 'just thought all of it was terrible', and Sinead O'Conner even wrote a few letters to Miley, 'Don't let the music business make a prostitute of you'.
Most Viral Video of 2013
How Animals Eat Their Food racked up over 89 million views in 2013. Watch and learn.
Biggest Fail of 2013
Government Shutdown
Not only did 800,000 government employees have their hours cut or jobs taken away, but look how sad you've made this little boy, Congress. Shame!
Best Twitter Response
BURN
Most Awkward High Five of 2013
Four way fail.
Most Important Selfie of 2013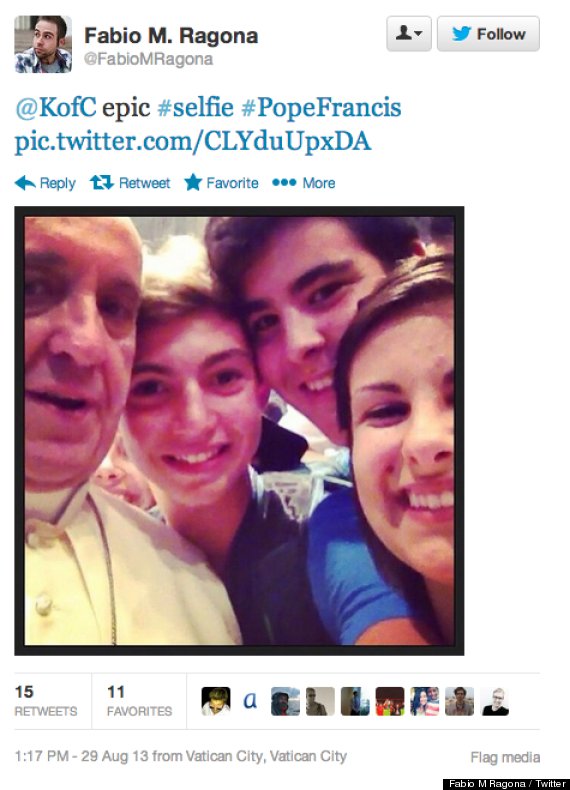 Selfie Level: Papal
Funniest Commercial of 2013
While this was the runner up in our Best Pun category, Kmart grabs the gold for funniest commercial by playing off of America's fascination with poop jokes.
Breakout App of 2013
Snapchat
Snapchat also wins the award for Most Dangerous App of 2013…
Most Romantical Wedding of 2013
Kelly Clarkson married talent manager Brandon Blackstock in the most beautiful Smoky Mountain fairytail wonderland a girl could dream up. Sigh.
Best Music Video Remake of 2013
When Kanye released his music video, Bound 2, featuring corny shots of him and Kim Kardashian getting down on a motorcycle, Seth Rogan and James Franco couldn't resist a remake. Check out the original here.
Most Epic Facebook Meltdown of 2013
After Gordon Ramsey dumped this bakery from his show, Kitchen Nightmares, the owners went on to make even bigger fools of themselves in he most epic Facebook meltdown of 2013, and possibly ever. Check out the full meltdown here.
Best Way to End 2013
Say goodbye to the great moments of 2013 and celebrate NYE 2014 at Howl at the Moon! Sing in the New Year with the dueling pianos that rock and our infamous 86oz buckets of booze! Food, drink, and table packages for New Years Eve 2014 are still available but are selling fast – click below to see package options in your area and buy your NYE 2014 tickets!